Crime In Today S World Essay Contest
The United Nations is asking college and university students to write an essay in one of its six official languages on the role of multilingualism in a globalized world.
The contest, 'Many Languages, One World,' supports international education and multilingualism through the continued study of Arabic, Chinese, English, French, Russian and Spanish. Information about the contest, including guidelines for submission, can be found here.
It was launched at UN Headquarters in New York with a signing ceremony between the UN Department of Public Information and the ELS Educational Services.
"Our collaboration focuses on two of the priorities of the Secretary-General, one being youth and the other multiculturalism, and this is a wonderful way of bringing those two together," said Peter Launsky-Tieffenthal, Under-Secretary-General for Communications and Public Information following today's signing ceremony launching the contest.
More info is available on the original source here
Share This Story, Choose Your Platform!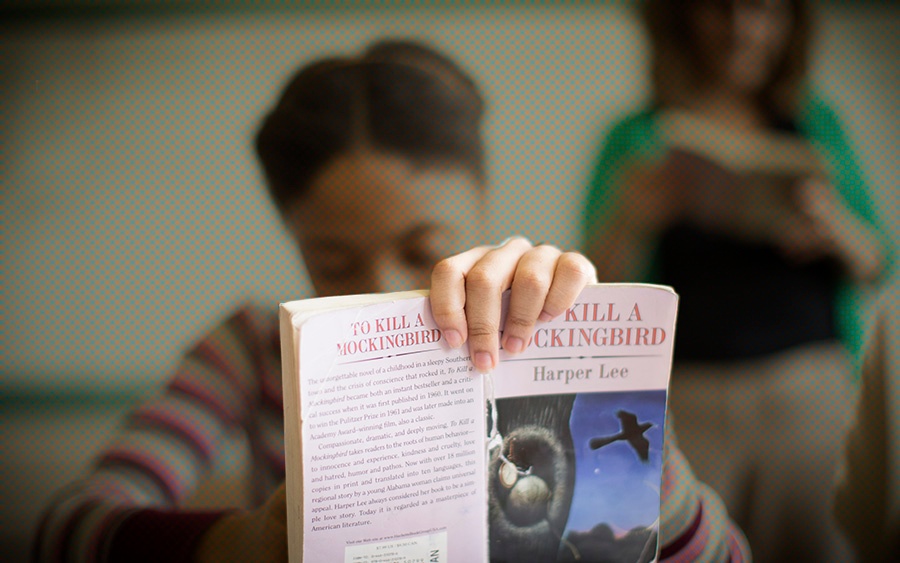 Harper Lee's death reminds us that "To Kill a Mockingbird" is not only a classic work of American literature, but has also opened important conversations around the themes of race, justice, and morality. The day before Lee passed away, we published the following essay by writer Margaret Stohl, co-author of the bestselling young adult novel, "Beautiful Creatures," on why "To Kill a Mockingbird" mattered so deeply to her. Our Teaching Mockingbird curriculum helps educators bring the historical context behind the novel into their classrooms.
I have a problematic relationship with conformity. Though I was born in Los Angeles, two generations of my family came from a small town in rural Southern Utah, and they carried the seeds of that community with them to California long after they left the town itself behind. As I grew up, I noticed that my family was nothing like our neighbors or my friends at school. We had different views, different beliefs, and different approaches to life. At the same time, the longer I lived in California, the less I fit in with my own family. That's probably why, when I read Harper Lee's To Kill A Mockingbird as a teenager, I felt an immediate connection to the novel's main character, Scout Finch.
Read More
Topics: Insider, To Kill a Mockingbird, Contests, Student Voices, Writing, Identity, Harper Lee, Margaret Stohl